CPCA vice President Xu huan led executive director Li Shaochuan, Zhu Dasheng and other CPCA representatives to attend the 19th Taiwan circuit board industry exhibition
Published: 2018-10-27 Views: 423
The 19th Taiwan circuit board industry exhibition (TPCA Show 2018) kicked off at the Nangang exhibition hall in Taipei on Oct. 24, 2018.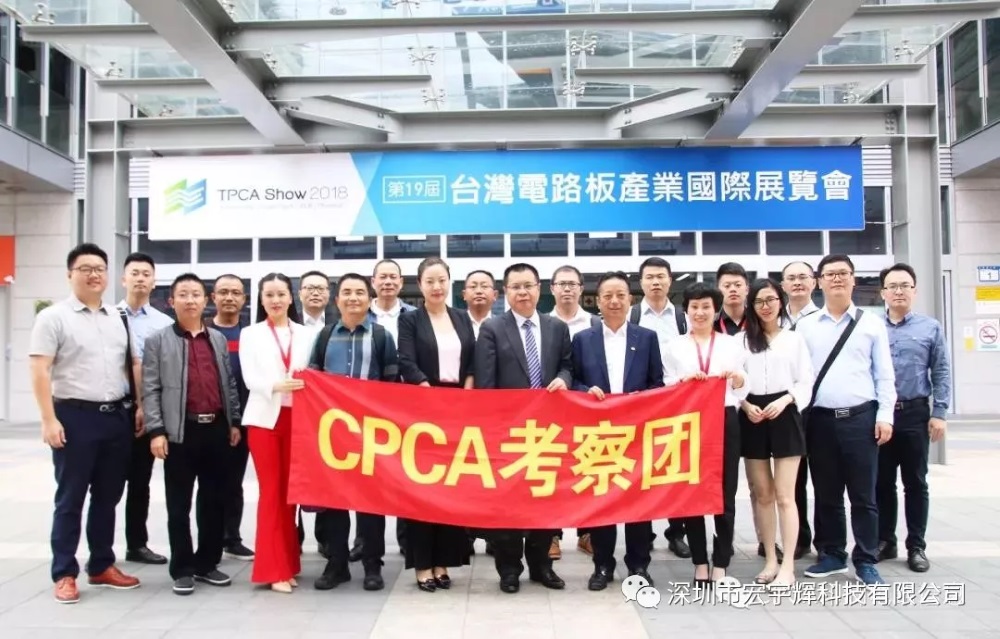 Vice President Xu Huan led executive director Li Shaochuan, Zhu Dasheng and other CPCA representatives to take a group photo at the exhibition
Led by Xu Huan, vice President of CPCA and Chairman Bo Min electronics co., LTD., CPCA south China office, CPCA" Printed Circuit Information Magazine", Shantou Ultrasonic Printed Board Company, Shantou Ultrasonic Copperplate Factory, Dongwei Electroplating, Anxin Silk Screen, Dongyuan environment, Xiechen electronics and Kecheng materials attended the event.
TPCA Show has been held for 19 years since 2000. This year's exhibition is still dominated by the first floor of Nangang exhibition hall. The exhibition area is about 22,680 square meters, with over 1,400 booths. The delegation members attended the opening ceremony together after arriving at the exhibition hall. Xu Huan, vice President of CPCA, took the stage to cut the ribbon on behalf of CPCA and then visited the exhibition.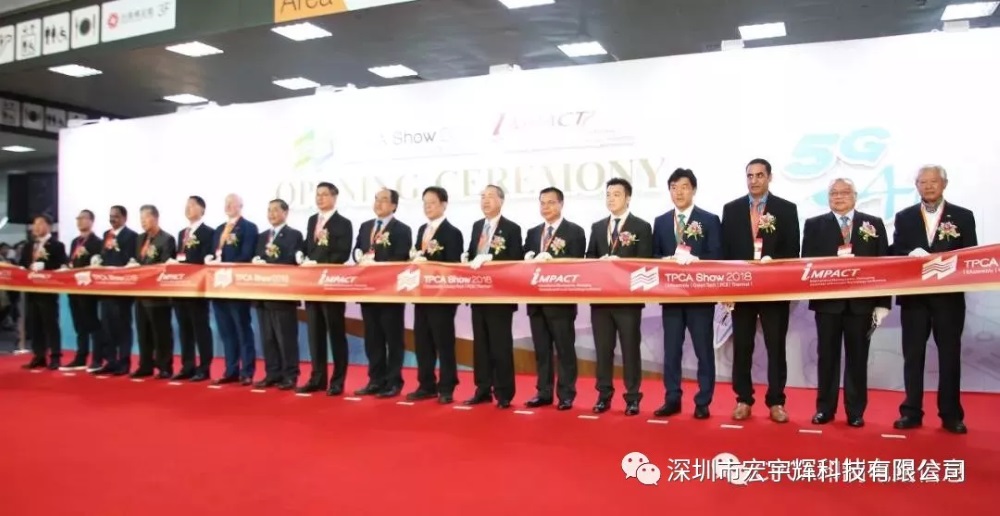 Xu huan, vice President of CPCA, cut the ribbon on behalf of CPCA


At noon, CPCA executive director Li Shaochuan, CPCA executive director Zhu dasheng, CPCA South China office deputy director Xian Tong, CPCA printed circuit information magazine operations director Zhang Qingmian attended the WECC luncheon. After the end of the exhibition on the same day, the members will attend the TPCA SHOW 2018 welcome dinner together. TPCA presented souvenirs to WECC members, and Xu Huan, Vice President of CPCA, took the stage to accept the souvenirs and toasted. After one day's visit and exchange, all the delegation members to Taiwan said that they had not only learned about the technology and market situation of Taiwan from the exhibition, but also had in-depth exchanges and communication with the delegation members, which benefited them a lot.